Our Services
Serving Bastrop County, Burnet County, Caldwell County, Hays County, Travis County, Williamson County
Shop a wide selection of flooring at the leading store in Austin, TX. Call FLOORING ESSENTIALS & MORE at (512) 679-0891 and get a free estimate on your project.

* Flooring Store
* Flooring Supplies
* Hardwood Flooring
* Laminate Flooring
* Vinyl Flooring
* Carpet Flooring
* Remodeling
* Floor Installation
* Flooring Sales
* Tile Sales
* Tile Installation
* Shower Remodeling
About Us
Flooring Store Austin TX
Update your floors with stylish new looks. The leading flooring store in Austin, TX, FLOORING ESSENTIALS & MORE has an unparalleled selection of quality flooring at affordable prices and outstanding service. We are more than thrilled to help you find beautiful flooring when you visit our store. Add style, beauty and durability to your home today with our flooring solutions. We are a licensed and insured company with a friendly, detail-oriented and responsible team to help you with all the information you need. Get inspired and informed when you talk to us.

As a full-service flooring store, we have all kinds of flooring supplies. Come browse our extensive selection of flooring that includes laminate, vinyl and carpet floors. We also offer flooring and tile installation and shower remodeling services. Trust our team for all your flooring and tile sales. We are thoroughly equipped to help you make the right decision on the floor you want.

FLOORING ESSENTIALS & MORE is your flooring expert in Austin, TX. We are your one-stop shop for whatever you need in a flooring store. Call us to consult with a professional and get a free estimate today.

OUR GRAND OPENING WILL BE ON NOVEMBER 7th. See you then!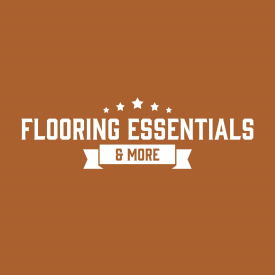 Flooring Store Austin TX
---
Business Hours
Mon
10:00 AM - 6:00 PM
Tue
10:00 AM - 6:00 PM
Wed
10:00 AM - 6:00 PM
Thu
10:00 AM - 6:00 PM
Fri
10:00 AM - 6:00 PM
Sat
11:00 AM - 5:00 PM
Sun
12:00 PM - 4:00 PM
Payment Methods
Master Card, VISA, American Express, Discover, Check, Cash